Garage doors are an essential part of your home's security system. It's important that you choose the right one for your needs.
What Are The Benefits Of Having A Garage Door?
A garage door is a great way to keep your home safe and secure. A garage door can provide peace of mind for you and your family, as well as help deter would-be burglars. Here are some of the benefits of having a garage door:
Security
A garage door provides security and protection for your vehicle, belongings and your home. A secure garage can discourage potential burglars, making your home less likely to be targeted.
Safety
Having a garage door at the entrance to your home provides added safety for you and your family. A secure door will prevent unwanted guests entering your home and can keep children and pets from wandering into the front yard or street.
Security Against Weather Conditions
A garage door can help protect your vehicle and belongings from weather conditions, such as rain, strong winds or hail. During all weather events, your garage door will act as a barrier to protect your cars and other items from any potential damage.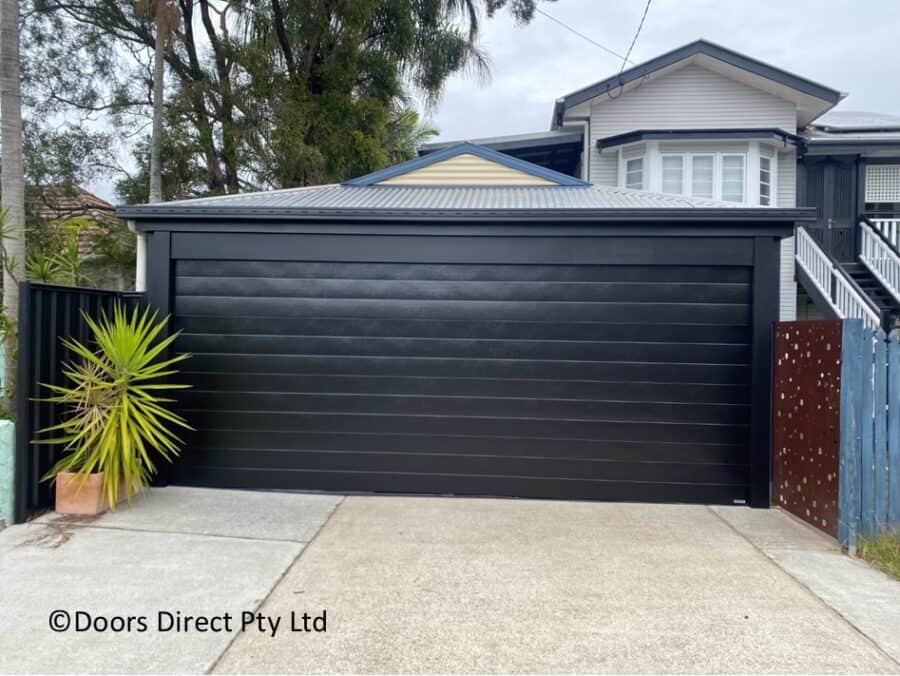 What Are The Different Types Of Garage Doors?
Garage doors are a standard security feature in many homes. There are three main types of garage doors, each with its own benefits and drawbacks. The most common types of garage doors are: roller doors, sectional/panel lift doors and tilt doors, which can all be automated or operated manually.
Roller Garage Doors
Roller doors roll up into a roll directly above the garage door opening, keeping the inside of your garage neat and tidy. Made of Blue Scope Australian made steel and available in the Colorbond range of colours to compliment the look of your home, roller doors are functional, safe and look great.
Sectional/Panel Lift Garage Doors
Sectional overhead doors consist of a series of horizontal panels hinged together to form solid garage doors. Sectional overhead doors are designed to operate in a track system that allows the doors to open vertically, through a curve, and follow the tracking across the ceiling. Sectional overhead doors come in a variety of styles and a wide range of colours in Colorbond, powder-coated, and timber look versions.
Tilt Garage Doors
The tilt garage door is the best solution when you have limited height in your garage as it takes up the least amount of headroom of any of the garage doors on the market. They have a tilting mechanism that 'tilts' them out and up. Tilt doors come in a wide variety of design and colour options and can be automated.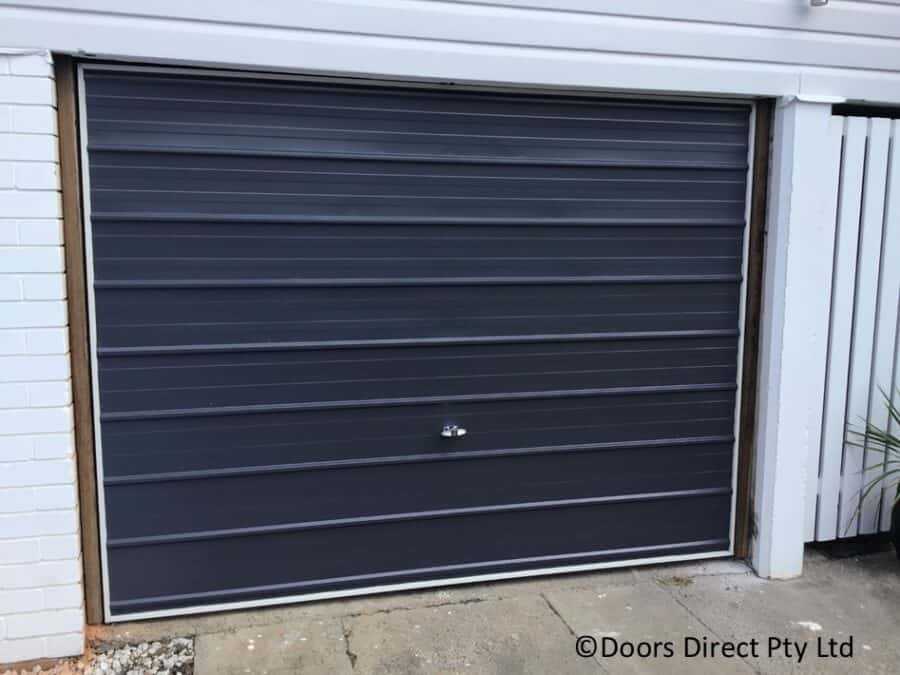 How Do I Choose The Right Garage Door For My Home?
When considering which garage door to buy for your home, there are a few things you should keep in mind:
● Size – What is the size of your home?
● Type – What type of security will you need and what features would you like?
● Budget – What price range you're comfortable with.
● Automatic or manual – Whether or not you want an automatic opener or a manual one
● Accessibility – Do you have any special needs such as accessibility or energy efficiency that are important to you, be sure to consider these as well.
When choosing the right garage door for your home's size and security needs, it's essential to think about how much space each type of door will take up, and how many doors will be required. The space above the garage door opening is called "headroom", and the amount of headroom that your space has will determine which style of garage door is going to be most suitable for you.
When it comes to price, the main factors that will add to the cost is the size of the door, the colour and finish you have chosen and what material the door is made of. Adding a motor to your new garage door will add to the cost, but it is only minimal.
And finally, if you would like any additional features, such as being able to open your garage remotely using your smartphone, then be sure to take these into account as well.
Once you've thought about all of these factors, it's time to start narrowing down your choices.
Choosing a garage door for your home can be a daunting task, but it is worth the effort to ensure your security and peace of mind. By evaluating your specific needs and choosing the right type of garage door, you can ensure that your home remains safe and protected from the elements. Get in touch with the team at Doors Direct, and we can help you with the process.