Thinking about getting a new garage door, but don't really know where to start?
Installing a garage door comes with a lot of decisions, the main one being what size door are you going to get? There are numerous factors to take into consideration which will influence what size of garage door can be get installed in your home, but the first thing to know is what sizes are available.
Standard Garage Door Sizes
All garage doors including roller doors, panel doors, sectional doors, and tilt doors are made to measure.
There is a common misconception that there are only certain sizes available, and that standard size garage doors are available off the shelf. However, all doors are made to measure and are available in a variety of sizes.
Standard garage doors range in size from as low as you want to go all the way up to 5 metres high, and from 1 metre wide up to 6 metres wide.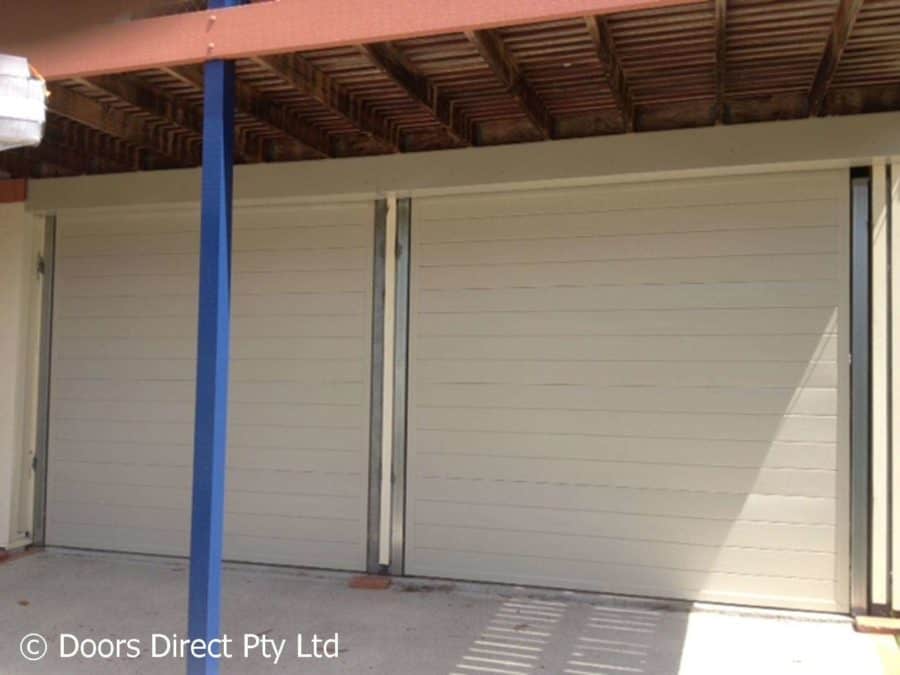 In the new home market, there are standard garage door opening sizes that builders generally follow. Sizes include:
Single size: 2100mm high x 2400mm wide
Double size: 2100mm high x 4800mm wide
Custom: 2400mm high X 5200mm – perfect for wide for larger vehicles
If you're considering getting a new garage door, it's important to consider what size you want and why. How many cars do you own, or are planning to own? What is the size of the vehicles?
If you're planning on having more than one vehicle, or in a growing family, it may be better to consider a double size garage door, rather than limiting yourself to a single size.
It's also important to not only think about the size and quantity of your cars, but what else you're going to be using the garage for. It is increasingly popular to use garage space for storage or as another room in your home. If you're planning on doing this, you may need something bigger than a single size garage.
Problems That Affect Garage Door Sizes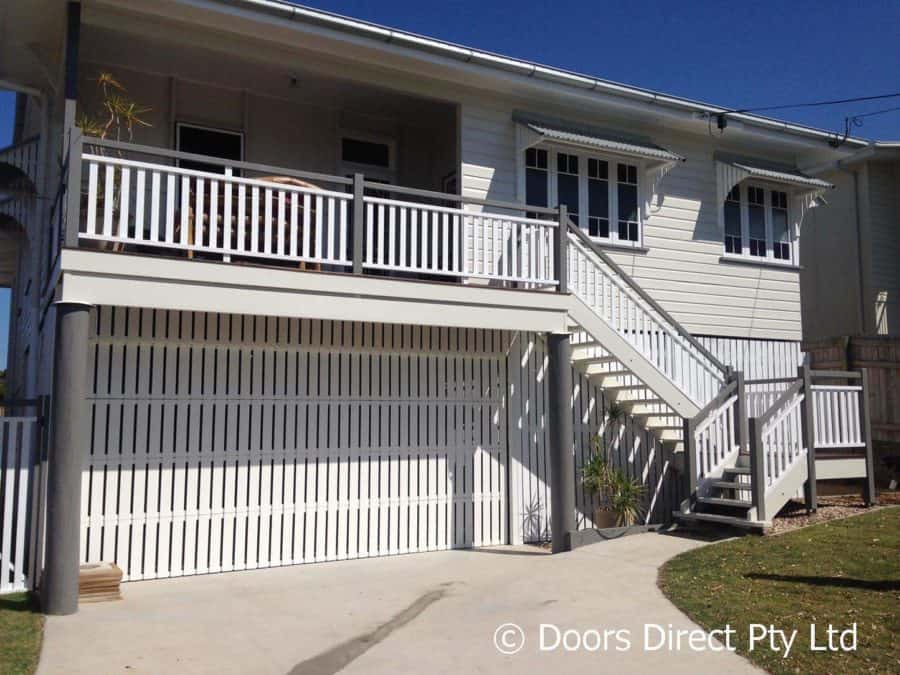 When renovating an existing house, most people are limited to the original size of the garage, unless they are undertaking structural work. Many older homes in Brisbane, such as the iconic Queenslander, are generally limited for height under the house. These types of houses benefit from installing tilt doors as these often give the best height clearance. Many people are also opting to excavate under the house to give more height by building a carport underneath or at the front of the house.
There are other factors to be aware of that can reduce the height of a garage door installation if the wrong type of door is chosen for your property. The factors that can restrict the height of your garage include:
Structural beams
Structural posts
Plumbing
Pipe-work
Electrical conduit
Shelving units
When installing a garage door, make sure to keep these factors in mind so you do not encounter any problems.
If you are unsure about which size or style of garage door is suitable for your property, get in touch with the team at Doors Direct who can provide expert advice about your garage door installation.
How to Measure a Garage Door
Want to find out how big your existing garage door is? If you're after a custom-made design, you're going to want to get the dimensions right.
Using a tape measure:
Measure the width of your garage door, from measuring from one side of the door to the other.
Measure the height by measuring from the floor to the top of the garage door. Make sure to check if your garage door has any strips attached to the bottom that will account for extra height.
Make sure you leave room to run the tracks. Measure the space between the side of the door and the wall on both sides. This space should be at least 100mm, which most garages have, or 250mm for double garages.
If you're planning on installing sectional or tilt garage doors, you'll need to ensure you have roof storage space. To know if you have enough space, measure from the garage door frame to the back of the garage.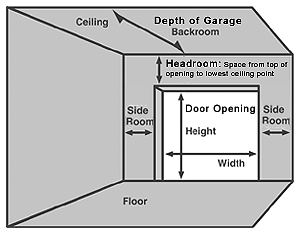 It is important to think about what types of vehicles will be stored in the garage, and the heights of these vehicles, when looking for a new garage door. The type of new door installed will determine the opening height of your garage.
As most garage openings are unique to your house and property, it is best to organise a free quote and consultation with Doors Direct to determine the best options and designs for your garage.
Contact us or email info@doorsdirect.com.au to book in your free onsite quote today.