In the market for a new garage door? With so many types to choose from, it can be overwhelming to find the right one. Roller doors are a great choice! As a simple yet effective garage door, this type has proven to be the popular choice for many homes and businesses across Australia, and for good reason.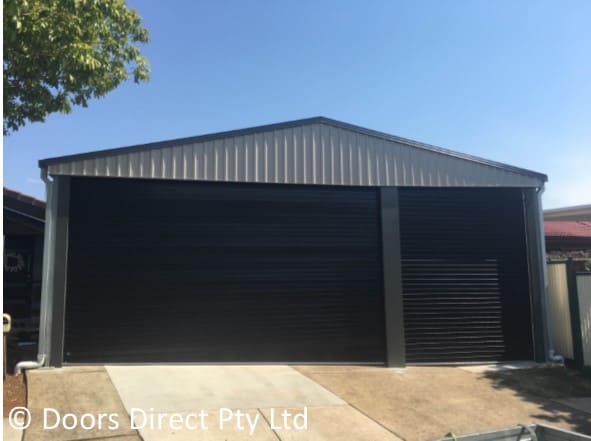 Benefits of Roller Doors
Roller doors are not only cost-effective, but they're extremely attractive as well. They look great in any garage, whether it be in your home or business building. Standard insulated roller doors will heat in during the winter and keep it out in the summer. This is especially important if employees are working in the garage, keeping it comfortable for everyone.
Doors direct use Blue Scope Australian-made steel to construct the best doors that will suit your space. They are extremely sturdy and will last several years with proper care and maintenance. They can also be customised! Doors Direct offer made-to-order garage doors. This means the size, colour and style are down to you. You'll find something to match your home or business with the wide range of Colorbond colours available.
Roller doors can be either manual or automatic with a motor with remote access.
Are Roller Doors Right for You?
First of all, you need to make sure you have enough head space for roller doors. If your garage is too compact, then another type comparable to a tilt or sectional door will be better. Roller doors are best suited to openings up to 3 metres high and 5.5 metres wide. If you have another size space, Doors Direct can help find something most suited for you.
Installation
To begin the installation of roller doors process, give Doors Direct a call. You'll be greeted by a member of our team who will talk about your options and walk you through the process. We will give you a free quote * based on your specifications.
Once you have picked out your type of door and customisable options such as the colour, we will send out a member of the team to take accurate measurements. When your garage doors are ready, our experts will get it installed firmly and safely in place. Before we go, we will perform all safety checks and ensure it is working before we leave.
You should always leave installation to a professional like Doors Direct. We have all the skills and tools needed to install a garage door safely. Attempting to do it yourself could be dangerous.
Maintenance
Roller doors are very durable and can last for years, but they will need regular servicing to be able to do so. Many problems that garage doors experience that cause them to malfunction usually could have been avoided if regular maintenance was carried out. It reduces wear and tear, keeps the motor in good working order and makes sure the springs are doing their job. A broken garage door is a major inconvenience and could end up costing more for a repair than regular servicing would. This is especially important if your garage door is motorised!
If your roller doors are in need of a repair, Doors Direct will be there to help! We are familiar with all the mechanisms that can cause a garage door to grind, become noisy or stop altogether so will be able to tackle the issue quickly.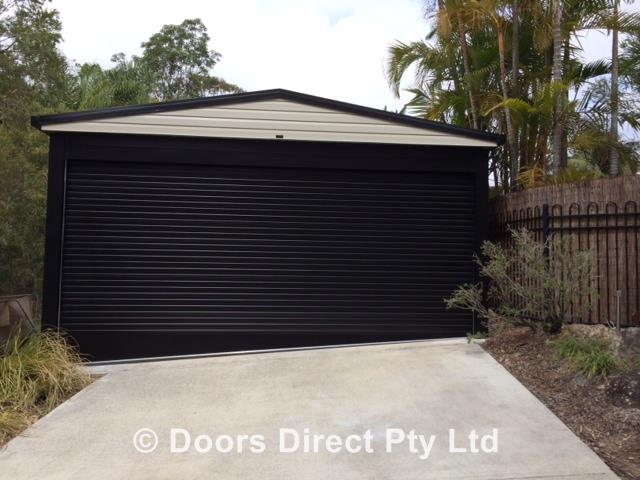 Replacing Roller Doors
There will be a time when your roller doors will need to be replaced. This could be due to end-of-life or through extensive damage. Doors Direct will make the switch easy. Doors, motors and remotes can all be replaced. Take the opportunity to do something new or stick with a style you previously had. We will do our best that it stays to your liking.
If you need to make an insurance claim because of damage for whatever reason, Doors Direct will provide a written quote * to help you get reimbursed for the replacement.
Ready for a change to the look and feel of your garage? Call Doors Direct to get started today! We'll talk you through the process of installing new garage roller doors and discuss your options. Doors Direct are dedicated to ensuring our customers are left with amazing new garage doors that they love – yours could be next!