Damage to your garage door can happen from of a number of causes. The most frequent damage happens when a car backs into a door, but other common causes include severe weather and mechanical malfunction.
Common damage can include denting the door, damaging the door track, or breaking the spring that holds the door open. Whatever your garage door problem, though, it's important to get your door repaired and working smoothly quickly.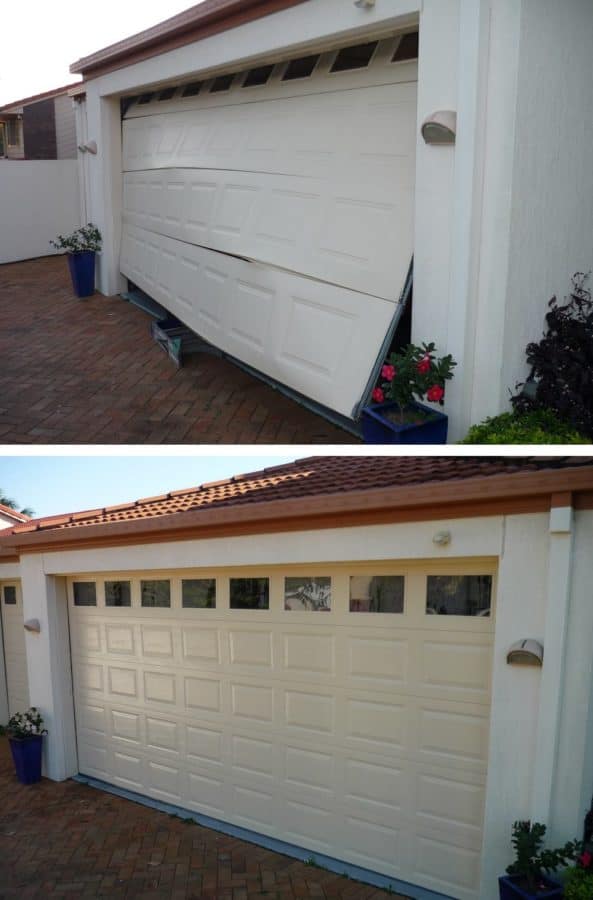 Determining if Your Garage Door Repair is Covered by Your Insurance
What many of our customers don't realise or consider, is that repairs to your garage door may be covered by your homeowner's insurance policy. Before filing a claim with your insurance, though, your first step should be to read your policy. Because your garage door is part of your home, it is most likely covered, depending on how the damage occurred.
Most policies will cover damage done to a garage door by you or a family member. In general, homeowner's insurance will cover damage occurring from theft, vandalism, and fire. If someone else damaged your door with their car, though, their auto insurance should cover the costs. In the case of natural disasters and severe weather, look at the specific language of your policy, as this varies by insurer.
In all cases, if your garage is detached from your home, be sure to read your policy carefully to ensure your repairs are indeed covered.
Filing a Claim
Your specific insurance company will dictate how easy or difficult it is to file a claim for your garage door repairs. Most companies will require you to submit documentation as to the extent of the damage as well as how the damage occurred. Pictures are always very helpful when filing claims.
If your damage was because of a crime committed on your premises, you will also likely need to file a police report with your claim. It is not uncommon for insurance companies to send a claims adjuster to determine the estimated cost of repairs and advise you on next steps. Remember to keep all receipts for any repairs you may make.
Ensuring Your Home's Safety
If damage to your garage door is the result of a theft, attempted break-in, or other crime, this might be a good time to consider strengthening the security of your home and garage.
If you have experienced a fire, what better time to invest in a door made from fire retardant materials? If your door is starting to experience mechanical difficulties, this might be the perfect time to replace it.
The professional team at Doors Direct can assist you with all your garage door repair and replacement needs. Whether you need a simple repair or are ready to invest in a whole new door, our experts will work with you, and your insurance company, to have your garage door working perfectly again in no time.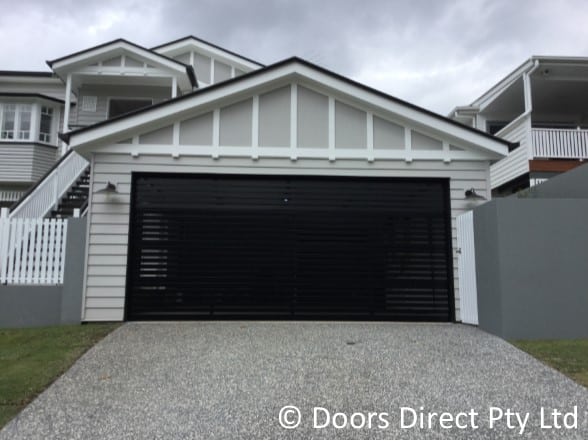 Contact the Experts
Doors Direct has many years of experience working with home insurance companies and their clients to repair and replace garage doors. Insurance companies know we provide excellent service and value to our customers. If you want your garage door serviced, repaired, or replaced by only the best, tell your insurance company you only want to deal with Doors Direct.
We have a wide range of products to assist you, including openers, keyless entry systems, remotes, all the latest advances in fire retardant materials for your family's safety, and rugged doors to stand up to even the rowdiest of crowds. Our experts will guide you through the entire process, including professional installation, and reliable repairs and servicing.
Doors Direct can even help you design and choose the perfect door if the damage is so severe that you need a new one.
Contact us today to learn more about all that we offer and how we can assist you! Our team is waiting to serve you. Call us on 07 3161 5963 or email us at info@doorsdirect.com.au to discuss how we can help you.