Many homeowners look for ways to add value to their home, and this usually comes in the form of some sort of renovation or liveable extension. What they don't realise is that a garage can have a great impact on your home's value, and without one, you miss out on many potential buyers if you were looking to sell in the future. The space they bring can be vital to people, not just for storage, but to convert into other liveable areas. Here are ways a garage renovation can increase the value of your home.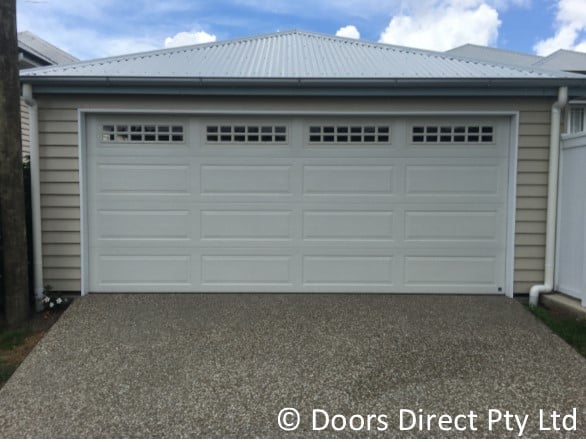 Adding a Garage Brings a High ROI
Don't already have a garage? Then if you have the space, it may be worth investing in one. A garage can produce a high return on investment. Some experts suggest you could see an average 65% of investment back, which is great especially for homeowners who aren't looking to sell right away and can reap the benefits of a garage themselves. It can be an expensive addition, but one worth having. Without a garage, many homes appraised at A$6,500-A$13,000 less than those with one.
Add Storage Space
With your existing garage, there are a few renovation ideas you could go for to help your home's resale value. The first of which is making the most out of the space available by creating storage areas. These spaces make your garage look tidy and able to store more items. Add shelving to the walls, hooks, and pegs for things like shovels or even bicycles. A workstation can have a foldable workbench and drawers for tools and other items. Getting items up off the floor makes great use of otherwise wasted space and keeps everyone safe by not having clutter all over the ground.
Change the Use of the Space
Don't need to use your garage for a car or have a lot of things that need storing? Why not repurpose your garage into a usable, livable space? Creating a whole new room can add more useful space, although this may not be for everyone as many still like to have a garage space. However, if you do choose to repurpose a room, it must be done right. Ensure that the garage is properly insulated and waterproof. Plumbing and electricity will have to be added by professionals depending on what you want to use the room for. You may need to get planning permission, so check with your local council.
The possibilities are endless when using garage space. For example, create a laundry area that puts the washer and dryer away from the main home and saves on space or has a space for some couches and a television as a hangout area.
Light It Up Inside
The garage doesn't have to be a grey, drab area. Bring it to life with some great lighting and light painted walls to brighten up the area. Garage lights can be added to the ceiling or even in the corners of the garage for some ambience. This brighter look makes for a great workspace. You might need to consult with a professional electrician for re-wiring.
Upgrade the Garage Door
A garage isn't complete without the perfect door that suits your needs whilst being stylish and suitable for the front of your home. Your garage door should look good and be in great working order, which is why many in Brisbane choose Doors Direct for their garage door needs. A great looking, fully-functioning garage door will grab the attention of potential buyers and create an overall positive impression of the home before anyone even walks inside.
If you are considering a new garage, renovation or your garage door is in need of a replacement; then Doors Direct are the experts to consult. Contact us to discuss your garage door needs or garage door repairs, and our friendly team will help with a solution.