Did you know that your next garage door could actually be designed by you? Designer garage doors are trendy and unique. They refresh the frontage of your home in a big way with only the one change. They are made from top quality materials and will add a touch of luxury to your home in a way that reflects you. Doors Direct are happy to help you in your designer door journey to get that look you are aiming for!
Designer Door Features
The best thing about designer doors is that you have your say in what they look like. First, research the different types of doors there are to see what suits your space and go from there.
Aluminium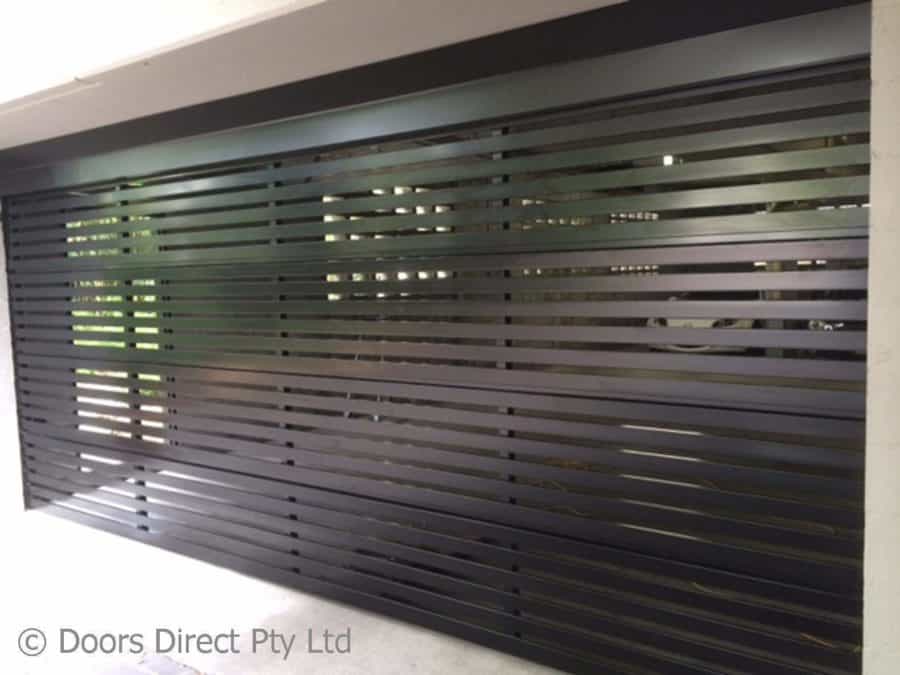 With aluminium cladding and framing, custom aluminium garage doors are a wonderful lightweight weight that can be tailored to your desired look. They're great for both garages and carports. The designs often let air flow through, and it can also be made to match fencing that way. Some benefits of a custom aluminium garage door include the minimal maintenance involved. It also does not rust and therefore can last a long time! They're very customisable and can be powder-coated to include a finish of your choice, even with a wood effect. You can see more about our custom aluminium doors here.
Timber Effect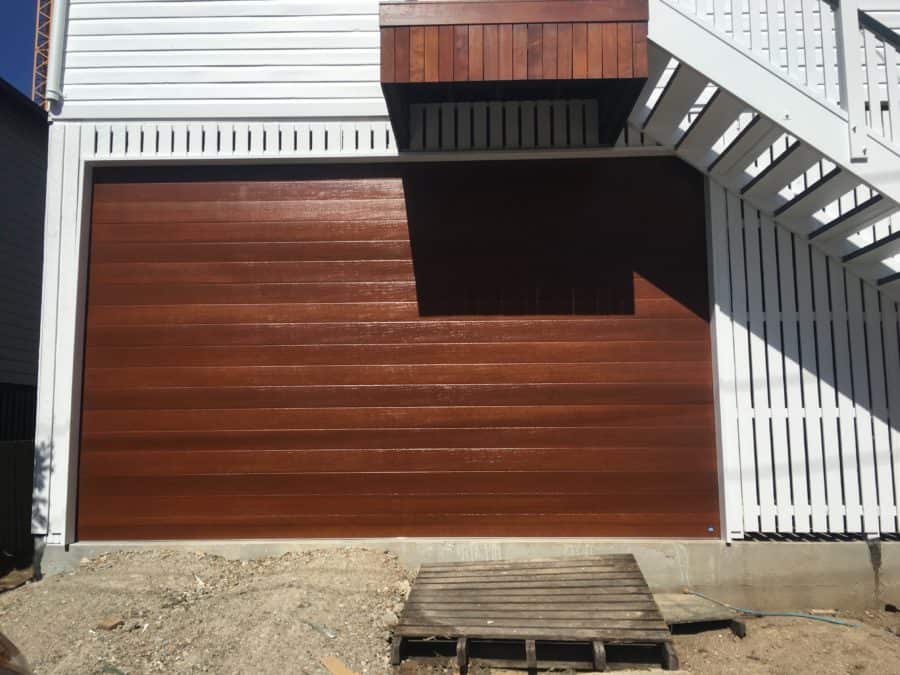 Go for that rustic look with a wood garage door! You could go for natural wood, which we have examples of in our gallery. The look is exquisite and really has a homely feel to it. However, wood can take a lot of maintenance. If this isn't for you, then why not go for a timber effect instead? Doors Direct offer a luxurious panelled garage door that looks like real timber wood. Instead, though, it is a durable Colorblend steel. The timber look is appropriate for a sectional/panel lift door or a tilt door. It can also be put on carports! You can get a glimpse of what we have already done with the timber look here.
Steel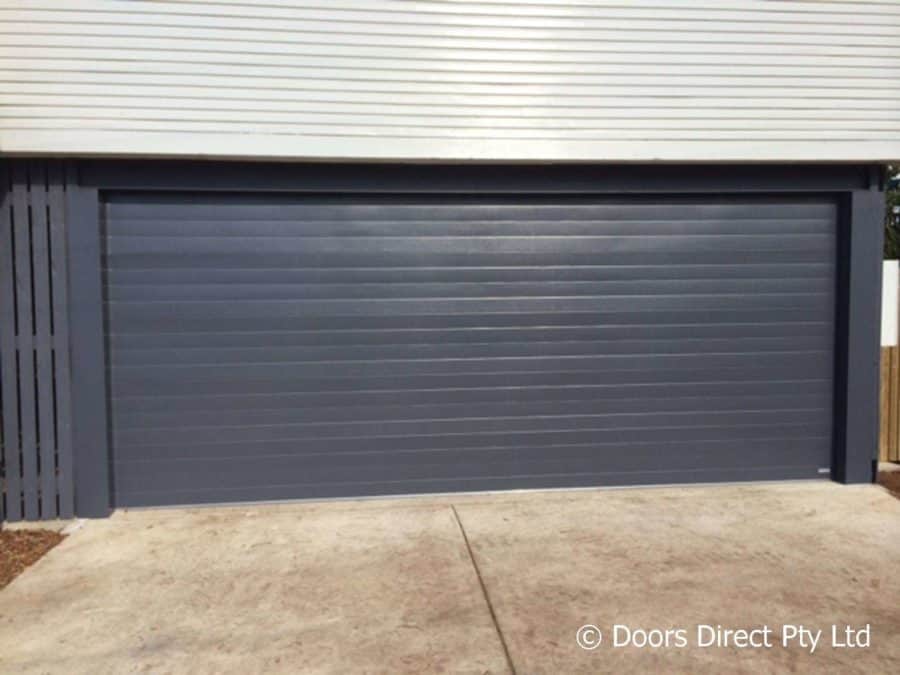 Galvanised steel is a popular choice for Australians homes. This is due to their affordability, low maintenance, and durability. They make a great custom option because you can often get them in a wide range of colours and finishes.
Benefits of Designer Garage Doors
Having a fancy garage door means you have injected a little bit of your style in your home, and because garage doors can take up 30% of the front of the home, it is something easily seen too. You can choose the style you like and how it will look so that it is aesthetically pleasing to you. It is also a simple change that can transform the look of your home.
Designer doors that are completely tailored to your garage will keep the interior safe from the outdoor elements, providing a cool place in the summer and warm place in the winter so it is a space you can enjoy and work in all year long. You can even add ventilation in the style that you prefer.
Doors Direct have a tremendous amount of experience in providing designer garage doors. Take a look at our gallery of fancy garage doors that have added something special to homes in around Brisbane. Don't just go for a new look go for a designer look! If you're feeling inspired or want more information, give our team a call today to discuss how we can transform the look of your home with a designer garage door.