Garage doors have come a long way in the last few years. Physical locking systems have given way to electronic and digital ones, and security has vastly improved. However, even electronic locks for garage doors can be vulnerable to hacking attempts. We discuss a few points that can help prevent a break-in.
Garage doors can be hacked if someone gets a hold of your digital code or knows how to manually release the door from the opener. Having a rolling code is one way to prevent your code from being stolen.
How to hack a garage door
Garage doors that used the old digital security systems were more vulnerable to hacks. Those systems used a single fixed digital code that was easier for someone to steal and use to get into the home via the garage. The newer systems use what is called a rolling code or a hopping code.
For a rolling code system to work, your compatible remote must be specifically coded to your motor and every time the button is clicked on the opener, it sends a unique code to the receiver. The code can only be passed between an opener and its corresponding remote. After this interaction is complete, the code also changes for the next time the door has to be opened. Both the remote and the opener have been programmed to generate a new code for the next use.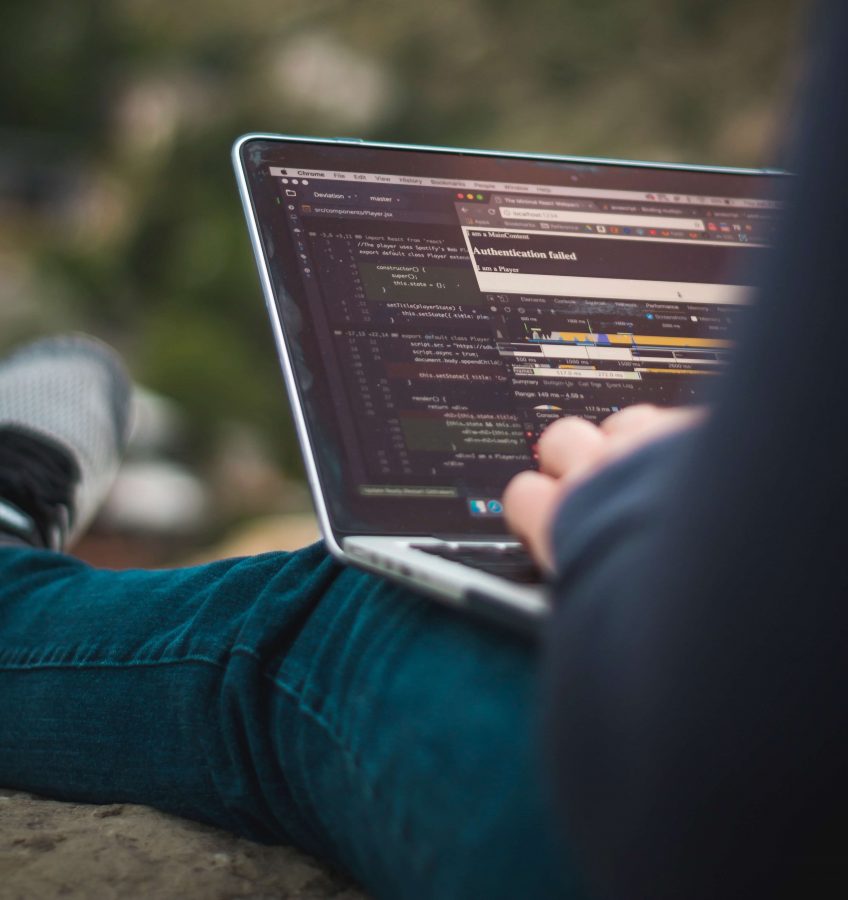 Normally, if a hacker wanted to steal your code, they would use special equipment to eavesdrop on your transmission and pick up the code. Because the code changes with each transmission, hackers can no longer use an older code to open the garage door. However, there are more sophisticated machines that can generate a series of rolling codes that can then be tried to enter the garage.
Sometimes, hackers block the door from opening just as the code is sent and records the code. At a second attempt, a new code is sent, and the garage door opens. But what the hacker now has is an old code that was generated but not used to completion. Some older garage door security systems might still allow the old code to be used to get access to the garage.
The final way in which a garage door can be broken into is not by hacking but by pulling the manual release cord/handle on the motor, causing the motor to disengage from the door and allowing the door to be opened manually by hand. For this to occur, the offender would need to be inside the garage as the manual release cord/handle is on the inside of the garage, so this would have had to enter your property through another access point other than the garage door.
How do you protect your garage door from being hacked?
If you are using an old security system with a fixed code for your garage door, then you need to upgrade immediately to a rolling code system. In a rolling code system, the new codes are completely random, but for added security, are also encrypted. Encrypting the code adds an extra layer of security because it makes it even harder for the hacker to steal a code without which they can't try and generate possible rolling codes.
Get your garage door and motor serviced at least every 2-3 years. It is better to make sure that everything is working well before a hacking attempt is made than to wait till after.
Doors Direct
Doors Direct preferred motor choice for your garage are Merlin motors and we are an authorised Merlin dealer. Merlin has equipped all of their remotes with patented security technology for over 25 years, which is the highest level of security available on the market.
In more recent times (since 2011), Merlin's Security+ 2.0 technology ensures the garage door remote communicates on multiple frequencies and uses a unique code every time the button is pressed; selecting one code from 100 billion encrypted rolling codes.
Enhanced radio technology also selects the strongest frequency every time, virtually eliminating interference from other devices.
For added peace of mind, on selected motors, Merlin's myQ technology gives our customers the power to monitor and control their garage door anytime, anywhere from their smartphone, tablet or Apple Watch.
The myQ App sends real-time alerts and notifications when the garage door is opened, closed or left open for a period of time. It also has a scheduling feature so the garage door can be set to close at a certain time.
Merlin's technology ensures that garages are the most secure entry point to the home. And, as an industry leader, will continue to test and develop new technologies, systems and safety measures to help improve and simplify our customer's lives and protect their homes (and those who live there).
Click here to see our range of motors to suit your garage door and Contact us if you have any further questions or would like to arrange a booking to have a new garage door security motor fitted, upgrade an old motor, or just have a maintenance check.