Garages are, of course, excellent spaces to park your vehicle, keeping it protected from the outside world. However, many people are taking advantage of the space in another way. Garage renovations are becoming popular as homeowners get creative with the space available in their home. If you're looking for new ways to utilise the space in your garage, we have some inspiration for you.
Garage Conversion Ideas
Home Office
When you work from home, finding the perfect place to make your office can be hard. There are a lot of distractions in the home, therefore, turning your garage into a home office gives you a setting that away from these distractions. It also gives you the opportunity to decorate your office in any way that makes you feel more productive!
Home Gym
Why spend a lot of money on expensive gym fees and end up going only a few times? Having the gym at home will motivate you a lot more to get that heart rate up and work up a sweat. The garage is the perfect place for it as the abundance of space for a weight bench, mats, a treadmill or elliptical and other equipment.
Band Practice Room
There is no other room in the house that is better for acoustics than the garage! The large space can usually facilitate a band comfortably complete with a drum set. If it's not you using the space, then there is the bonus that the band practice is somewhere that makes it a bit quieter!
Workshop
If you like to get creative and prefer a little DIY, then an adequate workspace is needed, and there's nowhere more appropriate than the garage. It's a place where you can get dirty and easily clean up. There is often also ample space to store large pieces of wood and other equipment safely without getting in anyone's way.
Utility Room
We all benefit from having a washing machine, dryer,  ironing board, and other laundry equipment, however space within the house can be limited. When your garage is your utility room, you can accommodate any size washer and dryer that suits your family's need.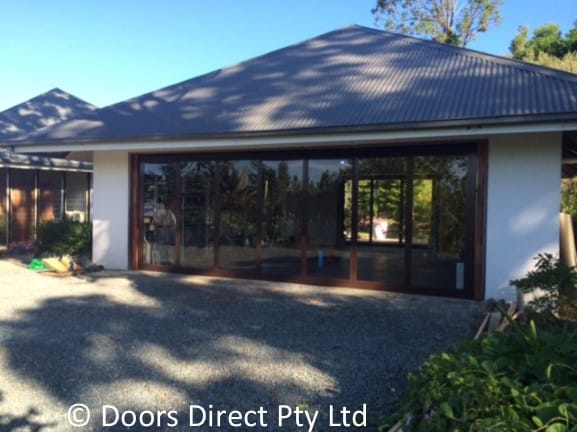 What to Consider Before a Garage Renovation
Before attempting a conversion, to make the space adequate for its use, it is important to consider these things first:
Council Approval
Garage renovations usually mean turning a room that was once inhabitable into a living space, consequently requiring council approval. You will need to provide the council with preliminary and final plans for the space to be converted. A professional Drafter may be able to help you with this process.
Weatherproofing
You don't want to waste time on a damp space that exposes you to the elements, so you will need to ensure that the garage is waterproof and habitable. Not only is it unhealthy to be in a damp space, but it isn't good for your equipment either. Check areas such as around door frames (both garage door and a side door) and seal up any gaps. Consider curtains or hanging up blankets near areas that can allow drafts.
Ventilation
If your garage is not well ventilated, it will start to feel uncomfortable quite quickly, especially if you are using the space for a home gym. If your garage does not already have it, a few vents in place may be a good idea, along with fans to help with fresh air.
Electricity and Plumbing
The existing lighting may not be adequate enough, so consider hiring an electrician to help add sufficient lighting as well as power points for equipment. Need a handy sink or even thinking about having a separate bathroom area? It is also important that the correct plumbing is professionally installed.
Looking for a new stylish garage door design to fit the look and feel of your conversion? Then Doors Direct can help. With a range of door styles available, we can help find something that is efficient, looks great, and keeps your garage secure. Have a look at our Gallery and contact us for more information on what we can provide for your new space.