Industrial roller doors need to be large, strong, and able to withstand multiple opening and closing sessions each day. Because of their larger size, commercial roller doors also tend to be very heavy, and these doors require special safety precautions in place for everything to work smoothly.
We have explained the best safety tips you will need for your industrial roller door maintenance so that you can extend its lifespan and save money on having it replaced too often. We will also give you tips on when you should call in an expert and when you should expect industrial garage door repairs.
Operational safety
Operational safety comes into play when the industrial roller door is being raised or lowered. Strict rules should be in place that the doors should not be operated by anyone who is under the influence of alcohol or drugs. The operating of the doors requires the individual to be fully alert and have quick reflexes which are compromised when under influence. Rules should also be in place to ensure that only fully trained employees are allowed to operate the industrial roller door. New technology has made it as easy as pressing a button or using an app, but trained employees know what to do in case of emergencies.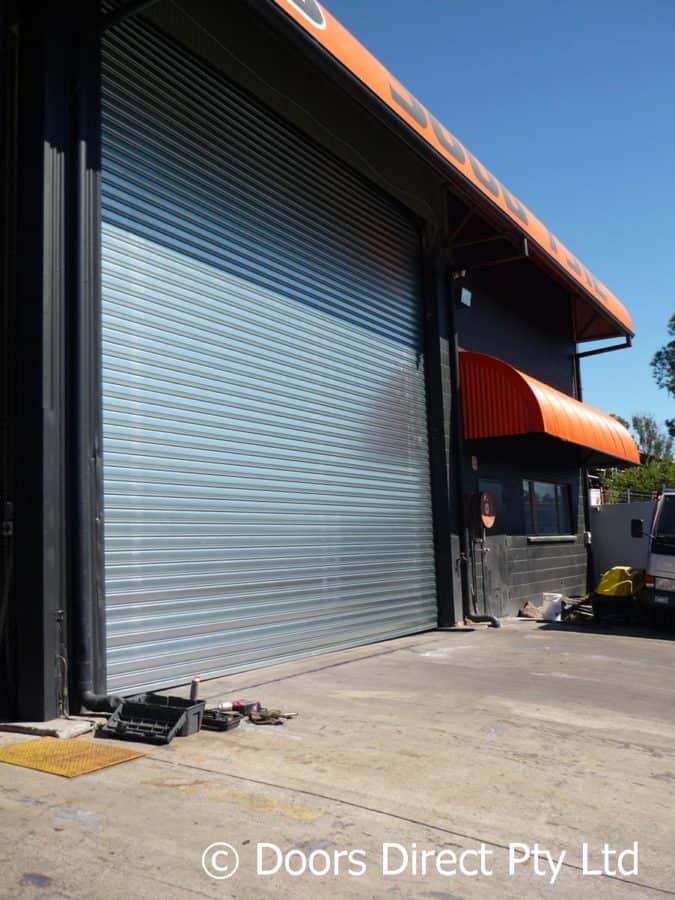 Employee safety
For the safety of employees working in the industrial establishment certain rules also need to be set. Employees should not walk under roller doors when they are being opened or closed. Also, no employee should stand for a long time under an open commercial roller door. Trained professionals should be called in for industrial roller door maintenance and employees should not attempt it themselves unless qualified to do so. With these rules in place accidents like the garage door closing on an employee and injuring or worse still killing them can be avoided. Motion sensors can also be installed so that industrial garage doors don't close if something or someone is moving under them.
Industrial Roller Doors Malfunction
Industrial roller doors and shutters that are operated by either chain or motor can fail to open or close at times, this can be due to a number of factors. When this happens, it is important that a qualified industrial roller door repair company is called. A trained garage door repair agent will be able to first diagnose where the malfunction has occurred and then repair it. This could be due to a problem with the operating software or the operating mechanism.  A trained garage door repair agent will be able to first diagnose where the malfunction has occurred and then repair it.
Concerns to be Aware of
When you notice any of these problems with your industrial garage door you should have them looked into at the earliest:
The door sticks while being opened or closed.
The door remains in the open or closed position and does not respond to the operating commands.
The commercial garage door makes squeaky or strange noises when being opened or closed.
The garage door has not been serviced for a long time.
Any of these concerns could lead to a malfunction and even an accident involving the industrial garage door which is why the problem should be solved as soon as possible.
Damage
In a commercial setup it is not uncommon for industrial roller doors and roller shutters to get damaged due to impact. A truck or forklift could accidentally reverse into the garage door or the height of a construction vehicle could be misjudged. If a commercial garage door sustains any damage it should be repaired or replaced at the earliest.
At Doors Direct all of our employees are highly skilled and come with the experience required to diagnose a problem with a garage door and take the necessary action. If you need help with Car Park Roller Shutters please take a look at our carparks page.